Giving Friday 
Radnor High School Initiative:
The Students Helping Students Club, a group of Radnor High School students in collaboration with Giving Fridays, makes fresh bagged lunches for our Radnor neighbors in need. Approximately 55 Radnor families in need receive individual lunches to be distributed at The Wayne Food Pantry. Thank you Students Helping Students Club!
Radnor Elementary School Initiative:
Each Friday during the school year, Radnor Elementary students bring non-perishable food donations to collection bins outside of their school. A parent and student volunteer for Giving Fridays then takes all of the donations and brings them to the Wayne Food Pantry where they are then organized and distributed to neighbors experiencing food insecurity. Approximately 35 families receive these donations weekly. Thank you Giving Fridays at Radnor Elementary School!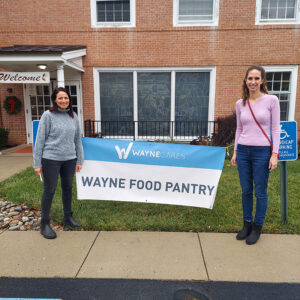 Welcome Caitlin and Erin –

Giving Friday Co Chairs!
Thank you, Ali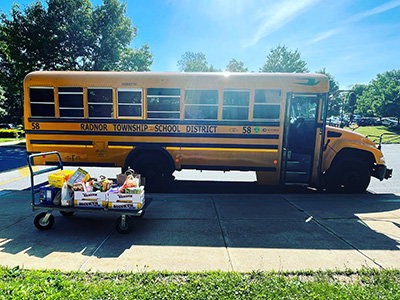 Watch our Feature on the Local CBS3 Newscast
Radnor Elementary School has become the #1 source of donations to our food pantry.